Tri-Village Senior's Housing Survey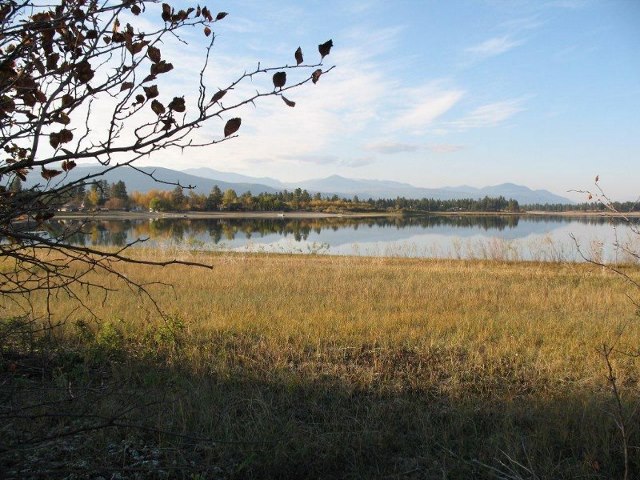 The purpose of this survey, conducted in early 2019, was to determine the age-related housing needs of adults living in the Tri-Village area. It was jointly sponsored by the Wasa District Lions Club and the Tri-Village Buzz.
It's thought that as we age, many of us really want to stay in the local area, not just because it's beautiful: it's where we live, it's the community we know. Once the survey is completed and tabulated we should have a better idea of how accurate that sentiment really is.
The survey results can be accessed below. It should provide a common set of facts that the community can use to help determine if there is a market for seniors' housing in the Tri-Village area and begin to determine what is possible.
To view or print the Survey Summary article from the June 2019 edition of the Tri-Village Buzz
Survey Summary from June 2019 Buzz
To view or print the results of the Tri-Village Buzz/ Wasa District Lions Seniors Housing Survey click on a link below .
Survey Summary of Tri-Village residents only
Survey Summary of All respondents
Where we live as we age isn't always our own choice. The following articles, published in recent editions of the Buzz should provide some background into some of the situations and circumstances that can limit our choices.
What do we mean by Seniors Housing?
By Clay Tippett – February 25, 2019
This is the third in a series of articles on how our housing needs can change as we age. They were written as background for a survey on senior's housing sponsored jointly by the Tri-Village Buzz and the Wasa District Lions. The purpose of the survey is to try to determine if there is a need for creation of some type of senior's housing in the Tri-Village area.
Independent Living
Not being a health professional, I was surprised to learn I have first-hand experience on the topic I've been writing about. When I was on the road travelling for business, I often stayed in a full service hotel, generally one with: a nice warm room, a comfortable bed, an attached restaurant where you could join with others to have food served to you, and sometimes a sports bar with a pool and foosball tables and big-screen TV for recreation. If in the morning I left my laundry in a labeled plastic bag provided by the hotel, it would be clean and hanging in my closet that evening. If I needed anything 24/7, all I had to do was call the front desk. This wonderful collection of, in the jargon of senior's housing legislation, "hospitality services", can also be known as supportive housing, independent living or in shiny corporate brochures, retirement homes.
Beyond that simple hotel model requiring neither registration nor licensing with the health authorities, it gets more complicated. The granddaddy BC legislation governing seniors and other care residences is The Community Care and Assisted Living Act and its regulations. Depending on the types of services offered, the act creates a framework that allows flexibility in how a facility can be designed.
The act defines "prescribed services" that a facility can provide:
• Regular assistance with activities of daily living: including eating, mobility, dressing, grooming, bathing or personal hygiene
• Central storage of medication, distribution of medication, administering medication or monitoring the taking of medicine
• Maintenance or management of the cash resources or other property of a person in care
• Monitoring of food intake or adherence to therapeutic diets
• Structured behaviour management and intervention
• Psychosocial rehabilitative therapy or intense rehabilitative therapy
The number of services offered is the dividing line between Independent Living, Assisted Living and a Care Home
Assisted Living
If a facility provides "hospitality services" plus at least one but not more than two of the "prescribed services" it's designated as an "assisted living" facility and is required to be registered under the act. If a facility offers hospitality plus three or more services, it's a "care home" and required to be licensed.
An operator can avoid even the more limited requirements of registration by offering only a "Support" version of the prescribed services. For example, if an aide, instead of physically helping you bathe, merely gently reminds you it's time for the evening bath, draws it for you and lays out your night garments, that's "support". It's simply an annoying version of independent living - the "nanny" hotel model.
To quote from a BC government publication: "Assisted living residences are intended for persons who are independent and require day-to-day assistance in one or two areas (e.g., medications, bathing or life skills). Persons in licensed residential care typically require a greater level of assistance on a daily basis and have more complex health care needs." They emphasize elsewhere that "independent" means having the ability to think and make decisions for oneself.
The less onerous registration process allows the developer of an assisted living facility to match its physical features to the needs of the clientele it plans to attract. For example, other than widths required under the building code, there's no requirement that doors be wide enough to accommodate a wheelchair, unless the intent is to house folks in wheelchairs.
Care Home Living
Care homes for seniors can also be known as "nursing", "long-term care", "residential care" and "memory care" homes. Persons in licensed residential care typically require a greater level of assistance on a daily basis and have more complex health care needs. The word "supervision" is prominent in the definition in the act of "care". To slightly abridge the definition: " 'Care' " means supervision of an adult who is vulnerable because of family circumstances, age, disability, illness or frailty and dependent on care givers for continuing assistance or direction in three or more prescribed services."
Gone is the necessity of being able to think for yourself and, perhaps institutionally accompanying it, the freedom to do so. Illustrating how the act recognizes the vulnerability of those it is legislating for and protecting, the word "must" appears 72 times. The specifications and rules governing how the care homes shall be constructed and operated and the process for licensing and maintaining a licence make them much more costly than the simpler forms of seniors housing.
What this means for the Tri-Village area
The 2018 Report of the Seniors Advocate states that the average age in a long term care facility is 85, with 59% of the residents being 85 or older. The average stay is 871 days or just under 2 years and five months. Which means, for example, a home with 100 beds loses 7 customers every 60 days and would need to find steady replacements to stay fully occupied. A prospective investor might require a much larger market area to draw from than the 800 or so residents of the Tri-Village area.
In a recent quarterly report, projections from Sienna Senior Living, a large operator of both retirement communities and care homes indicate that of their target market of people over 75, the percentage people in the 85+ bracket is declining, from 30% today, to 27% in 2025 and only back up to 28% in 2030. Although the absolute numbers of the 85+ folks are relatively steady in the short run, they eventually get larger as the baby boomer bulge ages. While current industry numbers indicate a waiting list for long term care, construction currently underway may lower somewhat the wait.
The immediate growth in demand is for independent living facilities. Sienna seems quite optimistic about the recent uptake in occupancy for their retirement (independent living) homes. In spite of their active construction program for this type of housing, their vacancy rate in BC has dropped from 7.2% in 2013 to 2.5% in 2018. This makes sense in that retirement homes attract the younger and healthier customer that represents the bulk of the expected new entrants of over a million people into the 75 and older category between now and 2025.
For years, there's been talk in the Tri-Village community about converting the vacant Wasa School to residential senior's use. Others have suggested the community could support a simpler type of seniors' housing. Counter to those ideas, others have suggested the community is too small and we are too far away from needed medical support services.
If you were born in the 20th century, would like to contribute information to the discussion and are reading this in electronic form, click the link below to take the survey. If you are reading this in the paper version in the Buzz and your postal code is V0B 2K0 or V0B 2H0, a paper version of the survey will arrive in your mailbox in early March. Your input should help encourage more discussion on what if anything might be done or should be done for senior's housing in our community.
Your health can determine your housing needs
by Clay Tippett – January 30, 2019
Research for this article, along the one in the December Buzz, began with a brainstorming session with three Wasa area folks well experienced in health care: Gail Lamb, Val Dymitriw and Sharon Prince and was augmented with traditional research. They itemized the most common types of diseases and medical conditions that in their experience caused the greatest changes in people's lives, including the need to engage home care assistance or move into a senior's home with an appropriate level of support. I'm grateful for the sharing of their wisdom and research and their eagerness to help.
The purpose of the research is to develop a survey to determine the potential housing needs of seniors living in the Tri-Village area. The survey is being jointly sponsored by the Wasa District Lions Club and the Tri-Village Buzz. It is hoped that the results will provide a factual basis for community discussion about developing opportunities to stay in our local area as we age.
Sudden health events
Other than the newly normal aches and stiffness, life in the grey lane can generally flow quite pleasantly, until abruptly it doesn't.
• A stroke that occurs when others are around to react, and paramedics arrive quickly, can result in few or no negative consequences. Sadly, sometimes fortuitous things don't happen and a person is left with a body that doesn't work properly; nothing is ever the same again. The chronic version of strokes known as TIAs or mini-strokes can be just as debilitating over time.
• Heart attacks sometimes start with commonly recognized symptoms and the medical response can be timely and successful. Other times symptoms can be subtle, are misinterpreted or ignored, and significant damage results.
• Many of us are sure we are just as agile and strong as when we were twenty and can get away taking the same physical risks we always did. Accidents and falling are for others. Until life-changing events happen to us. When things do go wrong, casts, braces, wheelchairs, walkers and physical assistance can become a part of daily living. Regular Canadian homes are generally not built to accommodate these devices and people. We can all deal with inconvenience on a temporary basis. But if the long term prognosis is poor, one's well-planned life can be unexpectedly and permanently changed.
Chronic health conditions
• Diabetes – Many organs of the body can be negatively affected by diabetes including the eyes, heart, nerves, blood vessels and kidneys. This increased risk of damage can mean a higher chance of lessened mobility and independence.
• Eye disease – Living in the country, not being able to drive any more is a recipe for instant dependency. Losing vision even partially makes everyday tasks and hobbies more difficult. Severe blindness for a previously sighted person just adds to the complex changes that come with ageing.
• COPD or chronic obstructive pulmonary disease is chronic inflammatory lung disease causing reduced airflow to the lungs. The most direct result is loss of ability to do normal activities from lack of breath. Additionally, it can lead directly to problems with your heart, and add to the risk of diabetes and osteoporosis.
• Chronic kidney disease, once it progresses, can require dialysis to survive. Living close enough to health care facilities to receive the regular three times weekly treatment is mandated.
• Nervous system disorders: MS, Parkinson's, ALS. Each of these disorders, while having different symptoms and time lines to their eventual outcomes, generally lead to severe restriction of mobility as the disease progresses.
• Cognition disabilities: Alzheimer's/ Dementia. When we can't find our keys many of us are immediately convinced that it's the beginning of the well-known descent to loss of memory and eventual institutionalization. Happily, in many cases, folks who can't find their keys at 60 are still living independent lives in their 80s and still can't find their keys. While not as absolute as the need for dialysis, these chronic conditions generally require regular access to health care to ensure that the negative effects are as controlled as possible. This medical system dependency is in addition to the need re-evaluating ones housing.
Social situation, economic stress and personal habits
• Poverty, poor diet, isolation, alcoholism, drug abuse and cigarette smoking, singly or in combination, can result in negative health outcomes. Long term coping with these conditions can mean that you need assistance and appropriate housing as your health deteriorates.
The survey
The seniors' survey will be distributed in early 2019 in paper form and will also be available online. More information will be in the March edition of the Buzz.
When our homes don't work for us anymore
By Clay Tippett – November 22, 2018
As we get on in years, downsizing can make a lot of sense.
For too many, dollars are the deciding factor. The expense of maintaining a home can be a financial burden. Sometimes it seems that the refrigerator, the hot water tank and the furnace are all conspiring together to need replacement at the same time, not to mention the roof. The cost of living increases in CPP and OAS don't seem to keep up with the real cost of living and the money that is tied up in one's house is needed just to get by.
We can lose a spouse or companion and find ourselves alone without family nearby. Downsizing and moving to be closer to our siblings or kids becomes the solution.
For the more fortunate, the choice to downsize comes from wanting change in lifestyle. We become empty nesters, yet spend time and money labouring to maintain a large home and yard, when what we really want is to travel more. One neighbour said "We can't keep up with the cobwebs." Moving to a condo apartment or townhouse and paying strata fees in exchange for freedom from yard-work and home maintenance - a "lock and leave" world - can seem like a great bargain.
Changing your accommodation becomes a necessity when your home becomes a danger to you. As birthdays click by at an ever faster rate, stairs are not your friend. Hallways and doorways may be too narrow to accommodate a walker or wheelchair. Without convenient grab rails falling can happen anytime. Options become particularly limited if the need for change is brought about by illness or accident.
These common life situations apply to people in locations both urban and rural, but in rural areas, things are made worse by the need to travel to the city for essential services. A trip to town, that at one time may have been a daily event, becomes a challenge if one either can't drive or is afraid to because of road conditions or wild game. To do basic things like grocery shopping or receiving medical care may mean relying on the kindness of others.
According to the 2016 census, 16.3% of Canadians are aged 65 or older. In the Tri-Village area, the number is almost double that at 31.5% If you wonder how really grey-haired we are, adding in the folks in the 55-64 age range yields the astounding figure that 56.8% of us locally are aged 55 and older.
From the census, it would appear decisions about housing are going to be front and centre for many of us. In conversation, many people have expressed a desire to stay in the local area for as long as possible. Yet there's no housing in the Tri-Village area specifically designed to meet even the simpler needs of healthy seniors, much less those in need of nursing care. As a result, when a change in accommodation is necessary, the current options almost inevitably involve moving to a city.
A survey to try to determine the housing need of seniors living in the Tri-Village area is being jointly sponsored by the Wasa District Lions Club and the Tri-Village Buzz. It is hoped that the results can be used as a factual basis for discussion about increasing the options for staying in the local area as we age.
The survey will be distributed in early 2019 in paper form as well as online. More information will be the February and March editions of the Buzz.
If you want to print the above articles, you can click below to download.
What do we mean by Seniors Housing?
Your health can determine your housing needs
When our homes don't work for us

Let's figure out what we can do.